From April 1st 2007 The North of England Athletic Association has been reconstituted as Northern Athletics. The new organisation will be a competition provider for athletes, clubs and counties in the previous NoEAA territory and are affiliated to England Athletics.
Northern Athletics will continue to hold the same Championships and competitions, including representative teams, as it has since 1992. Additional new competitive opportunities will be introduced, where viable, to aid developing events and to meet the needs of both Northern clubs and athletes in line with its 'purposes'.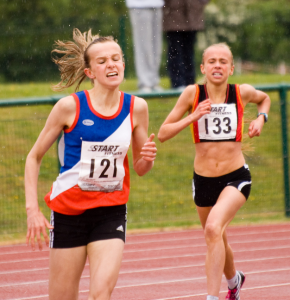 Supporting the new organisation as its main sponsor will be Start Fitness of Newcastle, a sports retail Start Fitness Logocompany managed by and for runners. In addition to a very successful web based mail order facility, Start Fitness shops are in Durham, Newcastle, Beverley and North Shields. Their retail stands have already proved popular at several Northern events this year, most notably at the Cross Country Championships held in Heaton Park.
Chairman of Northern Athletics Brian Heywood said, 'The Officers of the NoEAA would like to thank all of our Northern athletes and Clubs for their support over the years and assure them of our commitment to providing high quality competition and the continuation of our relationship.
It is hoped that in the near future we will be in a position to formally seek your views on new competition opportunities. In the meantime any suggestions which you may wish to be considered will be welcomed. This can also apply to any items you may wish to see featured on the website.
Although it is with regret that we have seen the demise of the NoEAA (no longer a Governing Body) it is with much anticipation that we welcome Northern Athletics. We trust that you will do the same and assist us in making 'Northern Competitions' as exciting and innovative as possible